Maxx Silver is an independent singer, musician, and producer based in the United Kingdom.
His music, primarily electronic, draws inspiration from various styles such as Synthpop, Retrowave, as well as ambient and experimental music.
"Picture Framing," the artist tells us, "is a song about mending cracks and moving forward in a positive way within a relationship. Framing a picture of a better future."
From the very first notes of "Picture Framing," you realize that the experience will be something magical and ethereal, blending pop beats with both instrumental and vocal melodies that are much more atmospheric and ambient, just like a master alchemist mixing ingredients to create something new, surreal, and powerful.
However, don't be deceived by the word "powerful" just used. The track doesn't contain harsh or heavily distorted sounds; the power we refer to is comparable to that of water, which, flowing gently over time, can carve through stone.
The voice is sweet and melodious, and thanks to the use of reverb, it perfectly complements the atmosphere of the song, even though it might slightly hinder the comprehension of the lyrics, especially for non-native English speakers like me.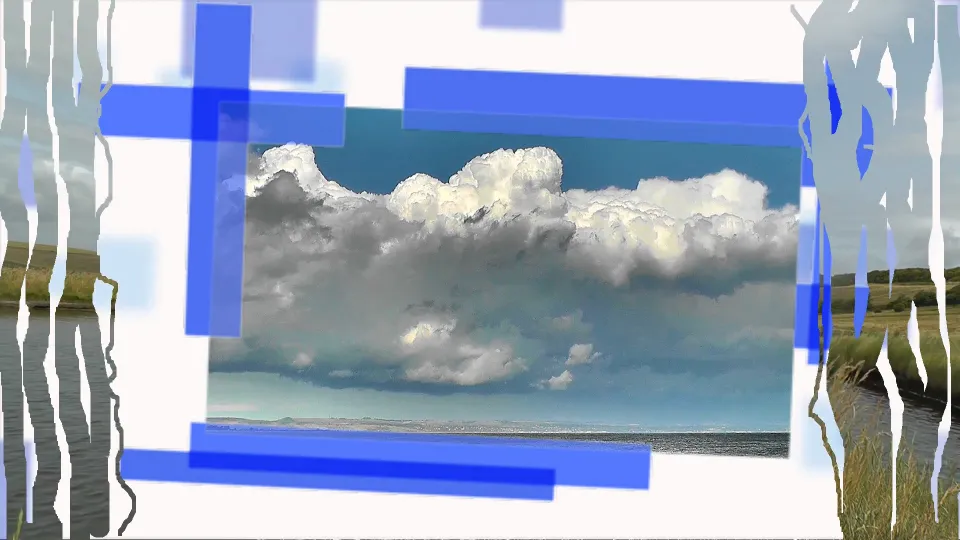 An end to confusion
Is what I seek
Too many illusions
Washed up on the beach
No misunderstanding
So lose all those fears
I'm the only person
Who stands with you all these years

Picture Framing You and Me

An end to confusion Is what we need
I'll always be honest
you are not deceived
I'll stand proud before you
My heart is laid bare
And do you remember
I loved you and I really care

Picture Framing You and Me
Picture Framing You and Me

Looking at mountains
The paths we leave
Take us through faultlines
promises retrieved
All of this magic
Arranged just for you
To make you ecstatic
While picture framing this view

Picture Framing Me and You
Music and Nature, A perfect Match!
One thing I truly appreciated about "Picture Framing" is how Maxx Silver used various shots of natural landscapes as accompaniment to the music, at least in the music video on YouTube.
Too often in our society, artists, in pursuit of easy gains, commodify themselves and their image, as well as the image of others specifically hired, turning what should be art into the equivalent of the red-light district in Amsterdam, pushing the music into the background and unfortunately ridiculing art itself simultaneously.
The decision to pair the music with what is truly beautiful and significant on this planet – nature: the wind, the grass, the plants, the ocean waves – is commendable to the point that it deserves a specific mention. It will find us always standing as its most devoted champions.
"Picture Framing" is a song with simple lyrics and magical, positive melodies that can be listened to on repeat, over and over again, without getting tired.
With a steady and constant rhythm, a sweet and ethereal voice, and melodies soaring like butterflies, it embodies all the goodness and positive feelings that music should evoke.
What do you think? Leave us a comment in the section below and don't forget to subscribe to our newsletter using the form at the beginning of the review! This way, we can send you all the updates regarding our publications, new reviews, and any new projects without them getting lost in the infernal realm of social media algorithms!
All the best,
Luca